If you look for a way to get rid of old magazines don't throw them away, instead do something creative and useful with them.
I stumbled upon this vase from
recycled magazines
in
House of Handmade
which gave me the idea to look for more inspiration on how to use the piles of magazines that accumulate week after week.
If you want to begin with something easy, use
recycled magazines to make
some coasters. Watch
this
video
to find how.
I think this mobile looks really nice, you can try and make one yourself, with
recycled magazines
, click
here
for the tutorial.
If you like these boxes learn how to make them
here
.
If you prefer bowls, on
Indiepublic
you 'll learn
how to make
them.
You can make little ornaments like these (
craftpod
)
or use them as bows on your gift packages (
crafster
)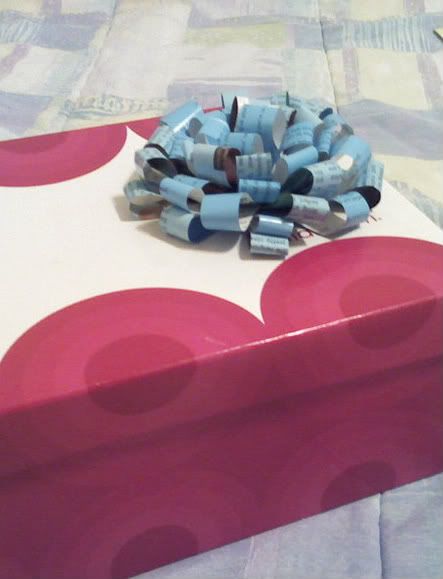 Another idea I liked is
to make a frame
with rolled magazine pages, click
here
to see how.
If you are not so patient to make all the above
here
's the perfect idea for you, it will only take a few minutes: make a plant stand !