It is a fact, when someone has the imagination and the inspiration needed, he can make truly beautiful little things using those that others throw away. Here's such a case I found on
Go Make Something.
Learn how you can use paint chip samples from wall paint companies to make cards, bookmarks and other stuff,
here
.
Here's
another fun idea, using the same material: a paint chip garland.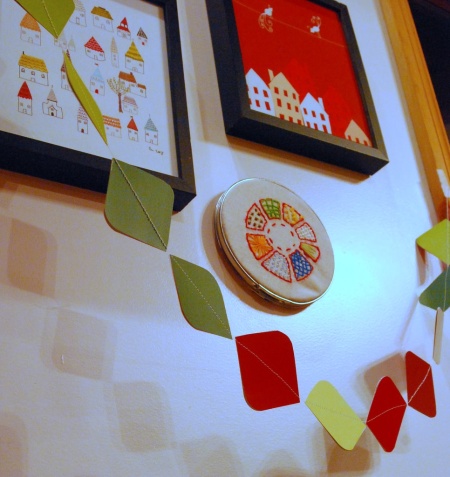 If you click
here
you will learn
how to make
these cute little notebooks.
A search on Flickr brought these interesting results:
Greeting cards by
Something to See
Cd covers by
this is love forever
Another festive garland by
paper ballet
Now you know what you will do the next time you pass by your neighbourhood's hardware store.